Safety Filters keep images away from people who do not want to see adult content. This is true for all adult content, not just images with nudity.
This is a general guide for how to flag images:
Safe - Acceptable to a global, public audience
Moderate - Partial nudity, like bare breasts and bottoms
Restricted - full-frontal nudity and sexual acts; photos only–videos cannot contain restricted content and are deleted if reported
When Flickr staff restrict your account, all content appears marked as moderate or restricted, depending on the content that was improperly moderated. If you received a warning that content on your account was improperly moderated, please use the steps below as a guide to restore your account to its previous status.
Step 1: At the top of the screen, drop down You, then select Organize.
Step 2: Drag and drop the images you'd like to set the Safety Filter for correctly.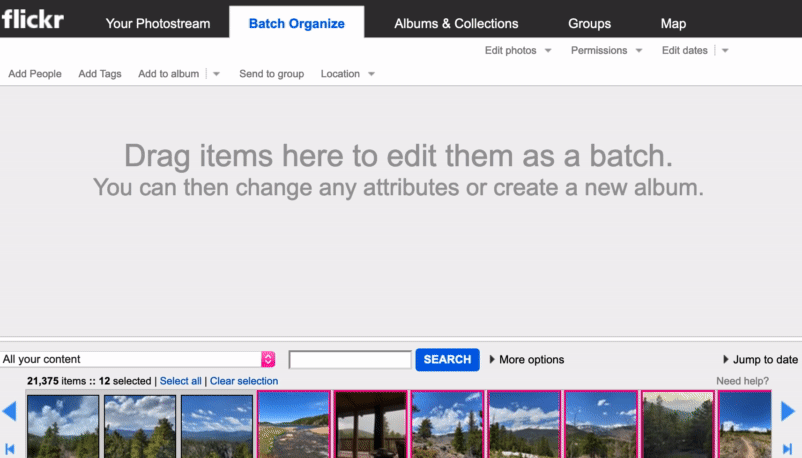 Step 3: At the top of the screen, choose Permissions then Set safety filter. Select moderate or restricted, then change safety filters.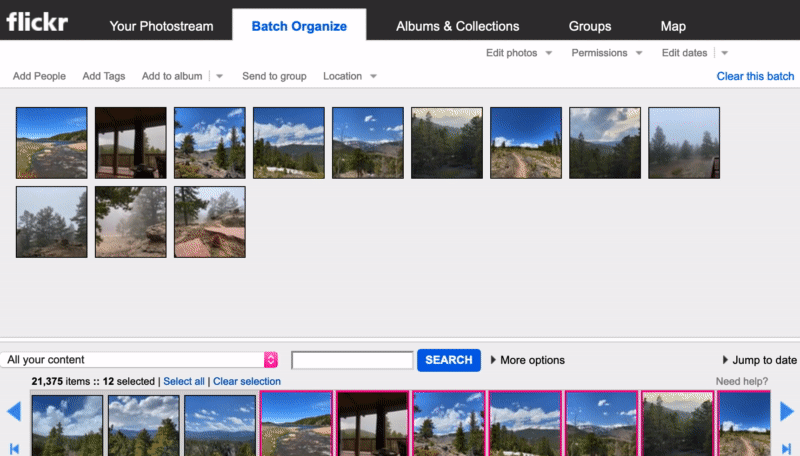 Once you have all photos properly set to moderate or restricted, request a review of your account here.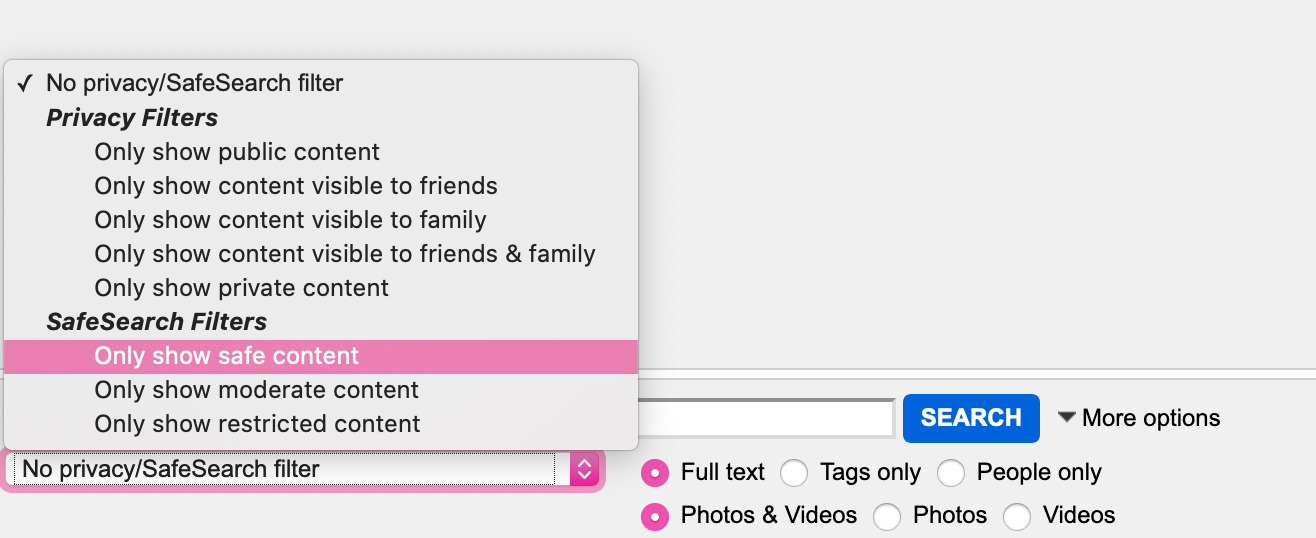 Step 4: When your account is set back to normal, any photos that you did not manually change to moderate or restricted will then be reverted to safe. Head to the Organizr once again to double-check (You > Organize). Near the bottom you'll see a search bar, next to this select More options. Use the additional filter that pops up to view all your safe content. This way you can scroll through the thumbnails at the bottom of your screen to be sure there are no longer photos flagged incorrectly. If you find some that are, skip back to Step 2 until you're finished.