The Flickr activity feed on your default home page opens new doors for exploration and engagement with our community while giving you ways to customize your experience.
Customize your feed
You have total control over the content you see on your account. By selecting different options from the drop-down, you can choose to have your feed display either all activity or filter it out to show only activity from people, groups, or even just friends & family.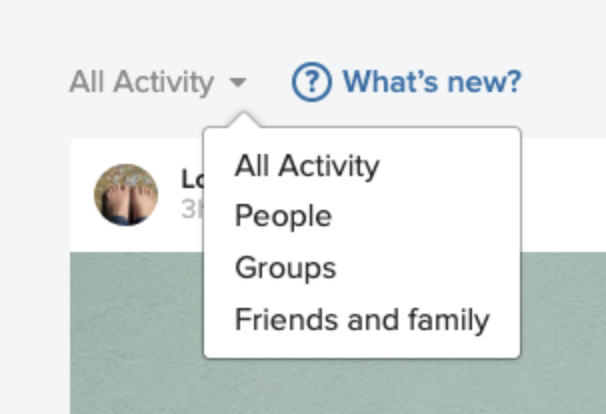 Choose your layout
Your activity feed offers three different layouts. Try and adjust to the layout that you prefer. With a compact, medium, and a large view of your photos, you will be able to enjoy either from a bigger perspective or with more clarity and focus for each photo.

Streamline options
You have more functionalities to manage the content you see. For every activity feed filter, we have added different managing preferences when you click into the three dot menu. The options will differ depending on whether the content is from a group or from an individual member.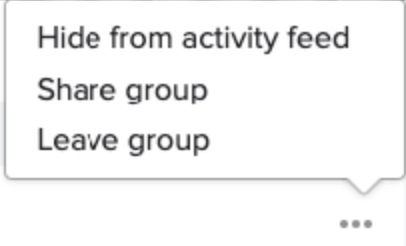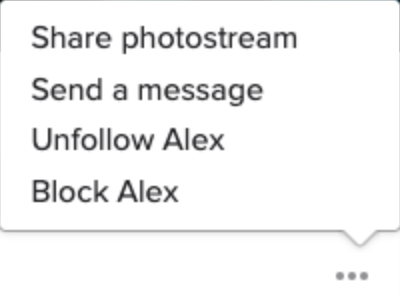 To get a group you've hidden to show up in your feed again, you need to go to the group page & select the option from the three dot menu.

Stay up to date
On the right-hand side of your feed is where you can find a glance of your daily stats, plus a compilation of your top viewed photos of the day.
Are you a new member? New members of our community will get more group and people-to-follow recommendations at the start. As you follow more people and join more groups, your activity feed will show more of this content.
We also want you to be part of the conversation. With group discussions, you will have an overview of what's going on in your favorite groups and quickly jump and engage.
Finally, get a sneak peek of the latest blog post. We're always sharing news with our community and we don't want you to miss out.
Do you have any feedback? We make changes to our product based on feedback from our users, so we'd love to hear your thoughts on how we could make it better. Get in touch with us and let us know what you think.