When you're done choosing your photos, click View shopping cart from the modal. Alternatively, you can reach your cart from the navigation bar by clicking Prints -> View Cart.
Within the cart, you can also edit your photos' crops by clicking Edit Crop under each photo.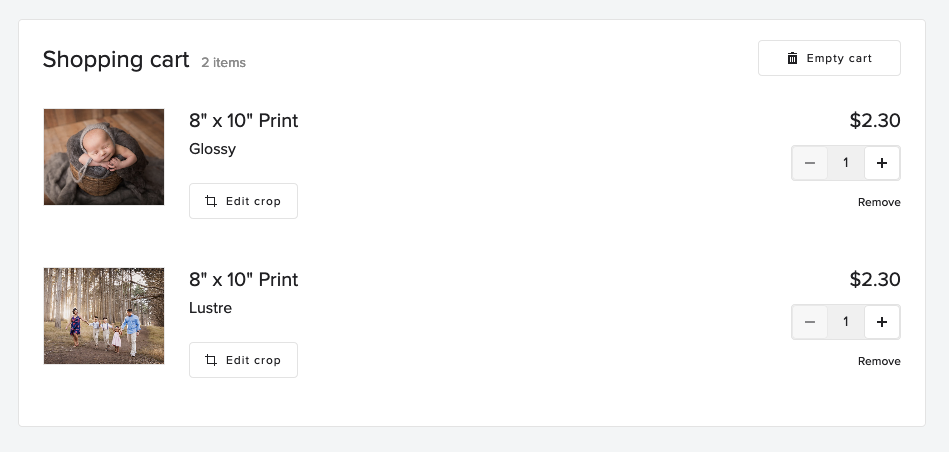 When ready, click Begin Checkout and follow the flow through Shipping Info and Billing Info: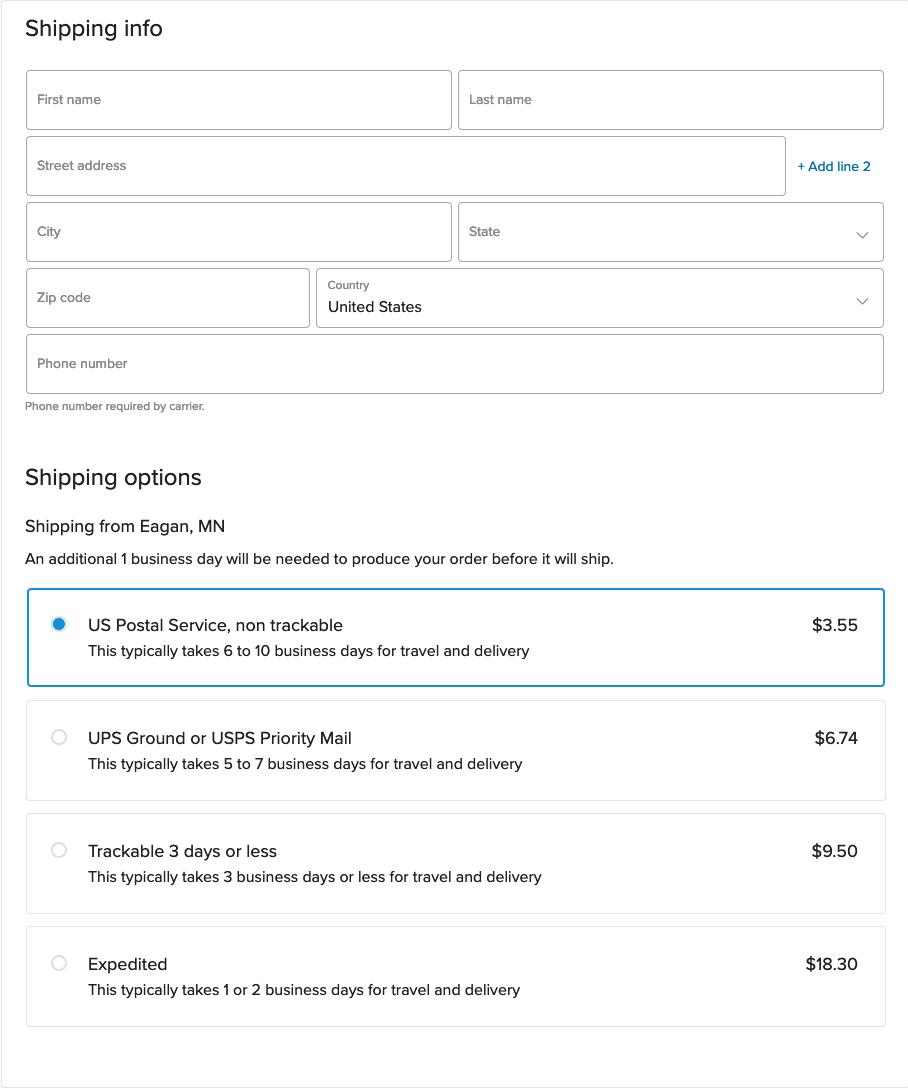 Once you've filled out all your information, you'll be taken to review your order: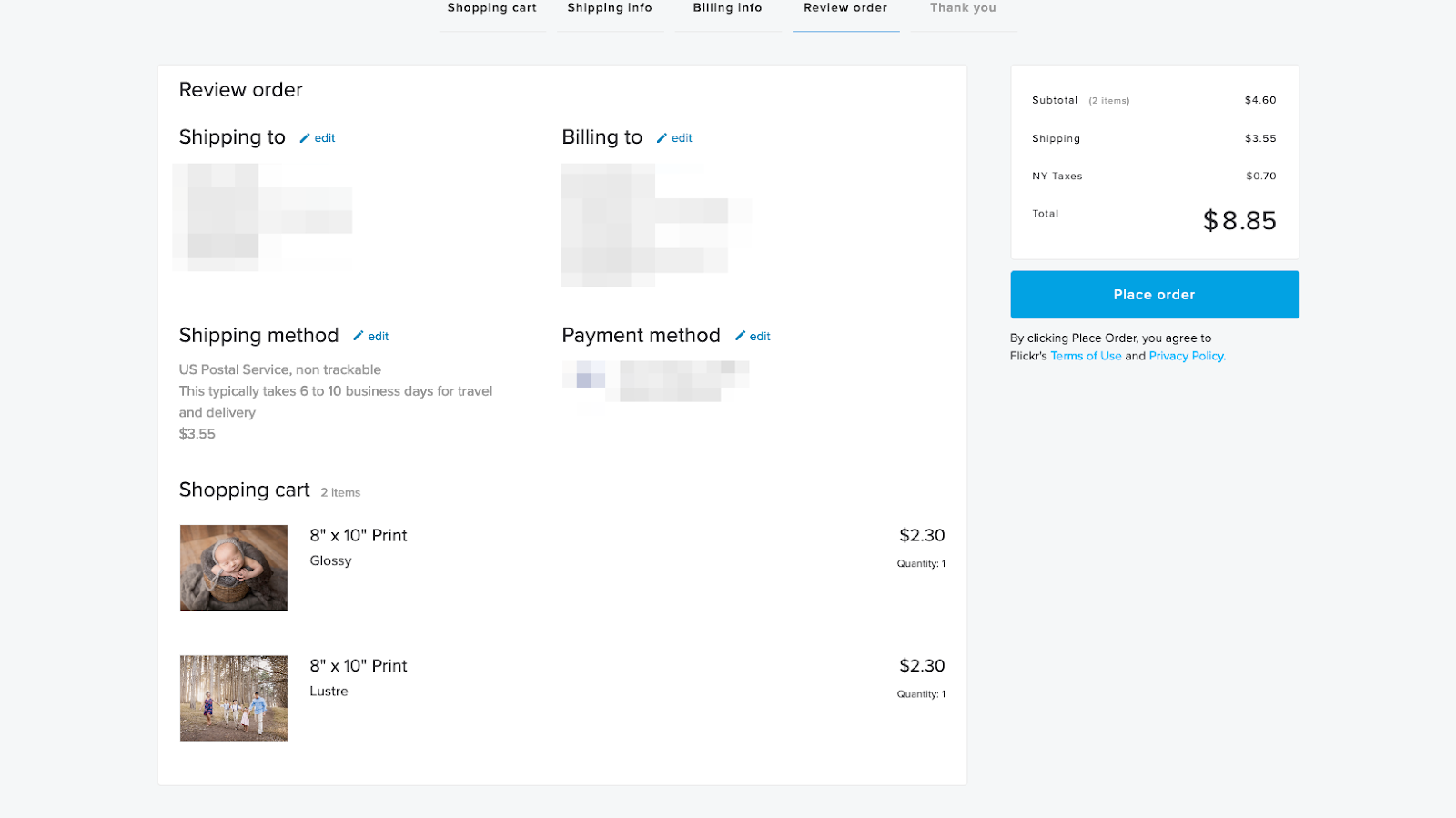 Click Place Order to submit your order!