1. Log into Flickr on a web browser.
2. Hover over You in the top right-hand corner and select Organize
3. Click on the Albums & Collections tab.



4. Double-click the album you wish to organize.
5. Select a photo and drag it into the preferred order.

Or, click Arrange to automatically sort.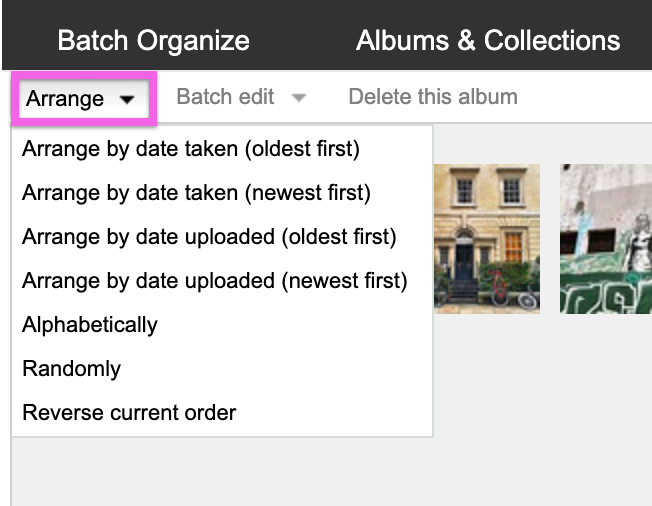 6. Click Save.