We are still in the process of migrating accounts onto our new login system. See here for more information on this change.
Our new login system requires an email address & password for account access. (Previously, the option existed to log in using a username rather than an email address.)
Once migrated, if you enter anything other than a full email address, you'll receive the following error message: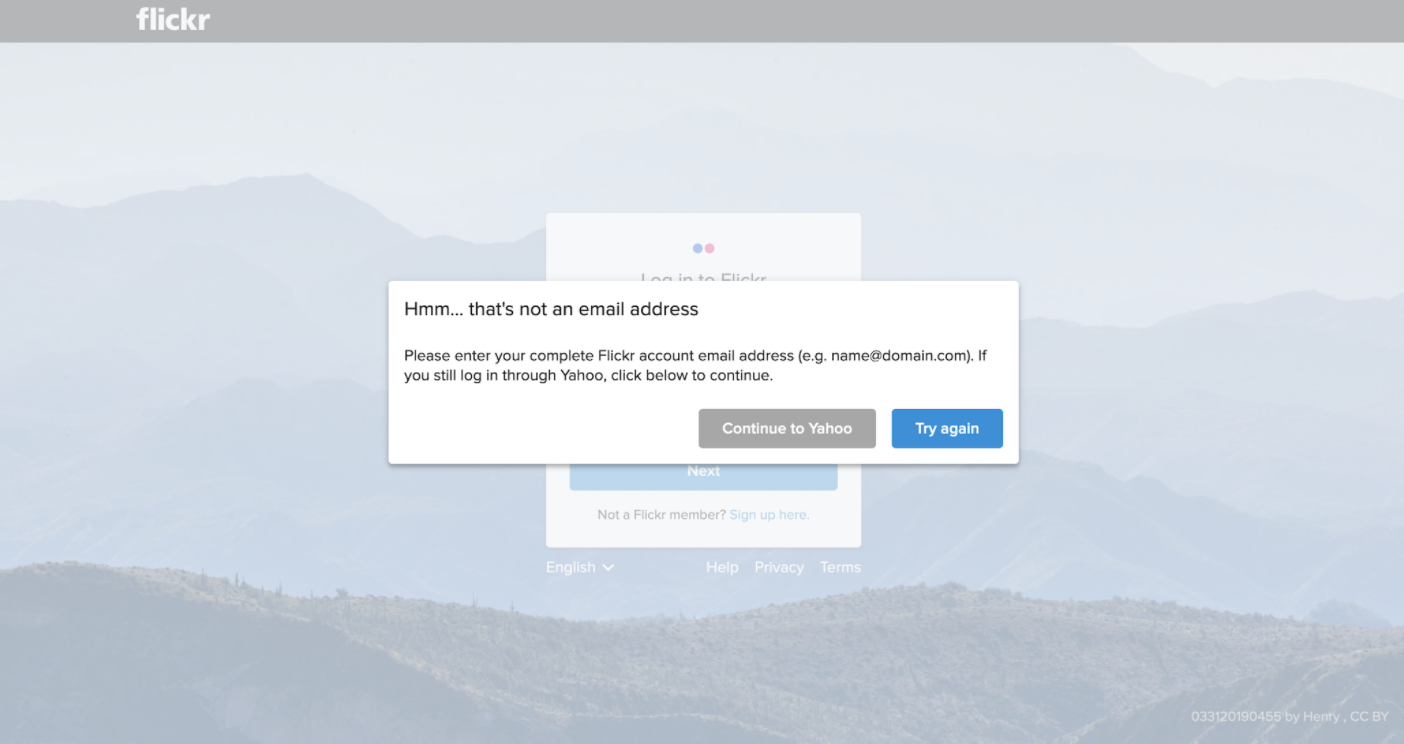 After migrating off of our old login system, the email address you select during the process will serve as both your login email as well as your contact email address.

After entering your login email address & clicking Next, you will be able to enter your password.

Don't remember your password? Not to worry, you can request a password reset email via the Forgot Password link on that screen. The email you receive will contain instructions on how to reset your password.
Password Reset Email Expired
If you click the link in the password reset email and you're directed to the following screen, this is an indication that the link has expired. Click Resend email to have a new password reset email sent.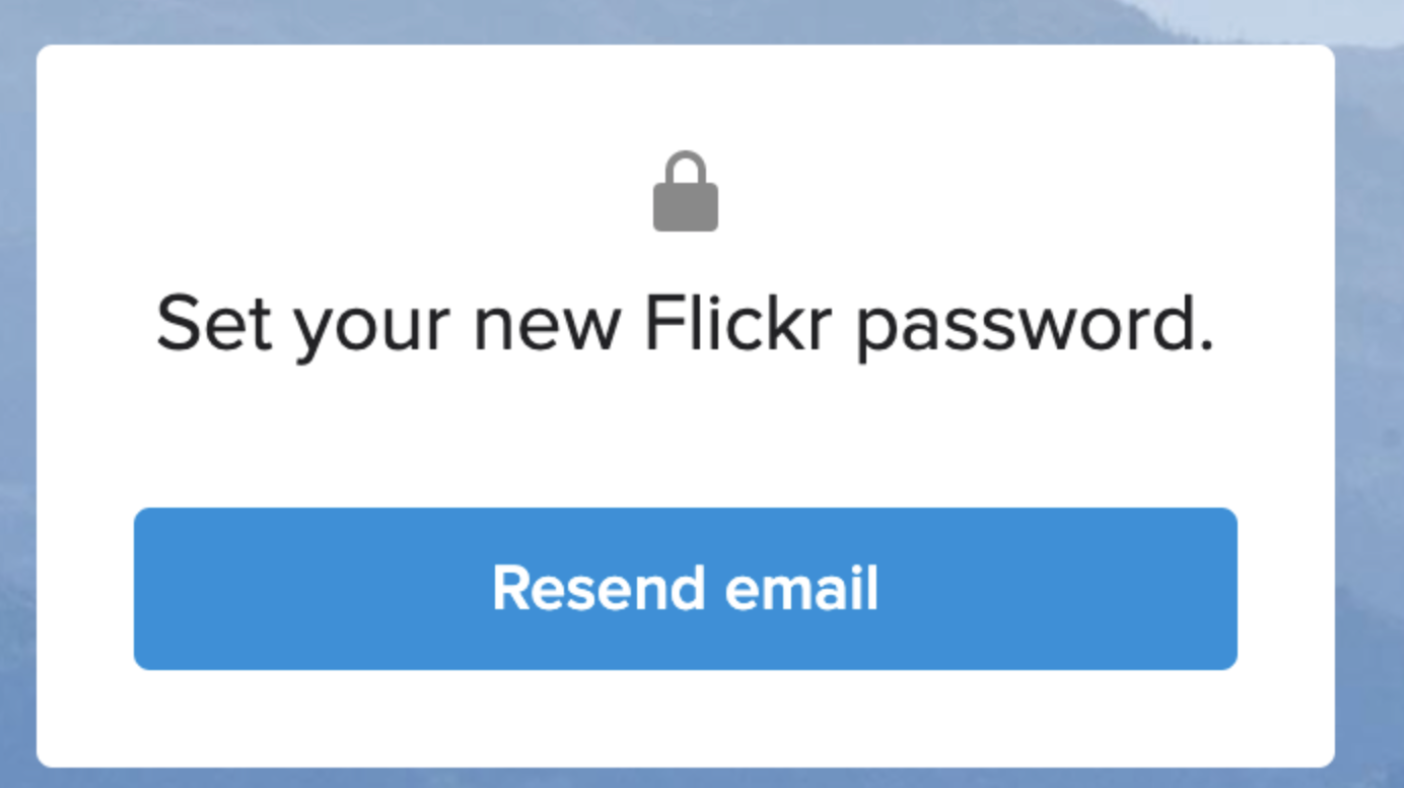 Not Receiving Password Reset Email
If you're having problems receiving the temporary password email, we recommend that you try setting up a filter in your email inbox so that all messages from donotreply@flickr.com are set to arrive in your inbox. Steps to do this will depend on your email provider if you're unsure how to do this, so you may need to contact them for further assistance.
Once you have set it up, you can try sending yourself a new temporary password with the following steps:
1. Visit the Flickr login page here: https://www.flickr.com/signin
2. Enter in your email and click Next
3. Choose Forgot password?
4. Choose Send email
If you continue to not receive an email from us with a temporary password, we recommend that we switch your login email to be a different address. You will need to contact us for more help with this.
Receiving other error messages? Please check out the following article for troubleshooting steps here.
Being asked to enter a verification code?
Sometimes, you will be asked to enter a verification code to login to your Flickr account, which can include logins from different devices or locations.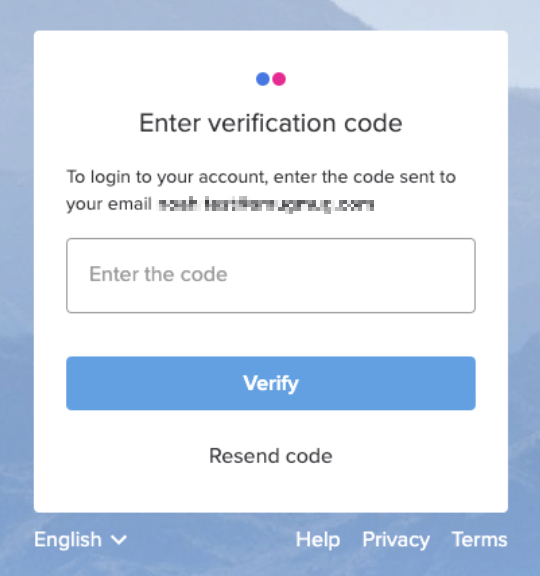 This verification code is sent to your account email from donotreply@flickr.com.
After receiving your code, you can then copy and paste or type the code into the text box. If you experience problems with receiving your code, please contact support.
Can't stay logged in to your account?
If you're unable to stay signed into your account, check that your browser is set to accept cookies. (Cookies are small bits of information stored on your computer to allow for quicker access to things.)
Don't see an answer to your question? Check here for more account access articles.