Notifications are a great way to keep updated about your activity on Flickr & personalize what you're notified about, how you're notified, and even how often.
Bell notification Dropdown
To access your notifications, click on the Bell icon in the navigation bar at the top of Flickr.
The notification drop-down from the Bell icon shows two separate tabs-- "Notifications" and "Groups You Admin".

Notifications Tab
The "Notifications" tab is where you'll be notified of any activity on your Flickr account including when someone follows you, faves a photo, or leaves a comment-- as well as any activity pertaining to groups you belong to.
Groups You Admin Tab
The second "Groups You Admin" tab will allow you to see & manage the activity exclusively from the groups you Admin. This is where you will be notified of new member requests, photos being added to group pools, discussion activity & more.
If you are not currently an Admin of any groups, you will only see the one "Notifications" tab.
Notification Center
The Notification Center allows you to expand the notification drop-down to a full page view.
You can access the Notification Center page by selecting "View All Notifications" from the bottom of the bell notification drop down.
Here, you can filter your notifications by type. Show only notifications for comments, galleries, groups, and more.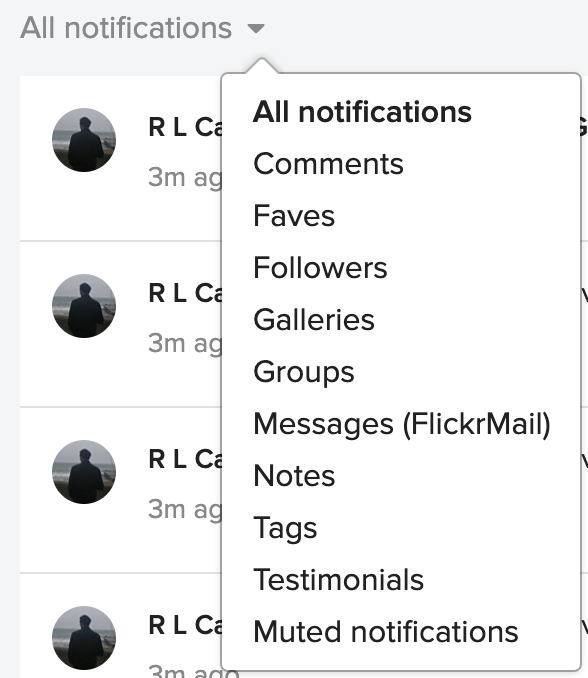 The Notification Center is arranged in chronological order with the most recent activity at the top. You can see older notifications by clicking the "Load More" button, at the bottom of the page.
Next to each notification you will see three dots, which will allow you to take action on that specific notification.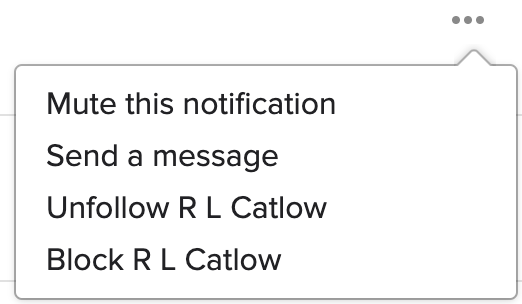 Change your Notification Settings
Use the Notification Settings page to control the notifications you receive.
This page gives you complete control over your in-site notifications as well as email notifications to decide what you're notified about, how you're notified, and even how often.
To access this page, click the gear icon from the notification bell dropdown to be redirected to the "Email & Notifications" tab in your account settings.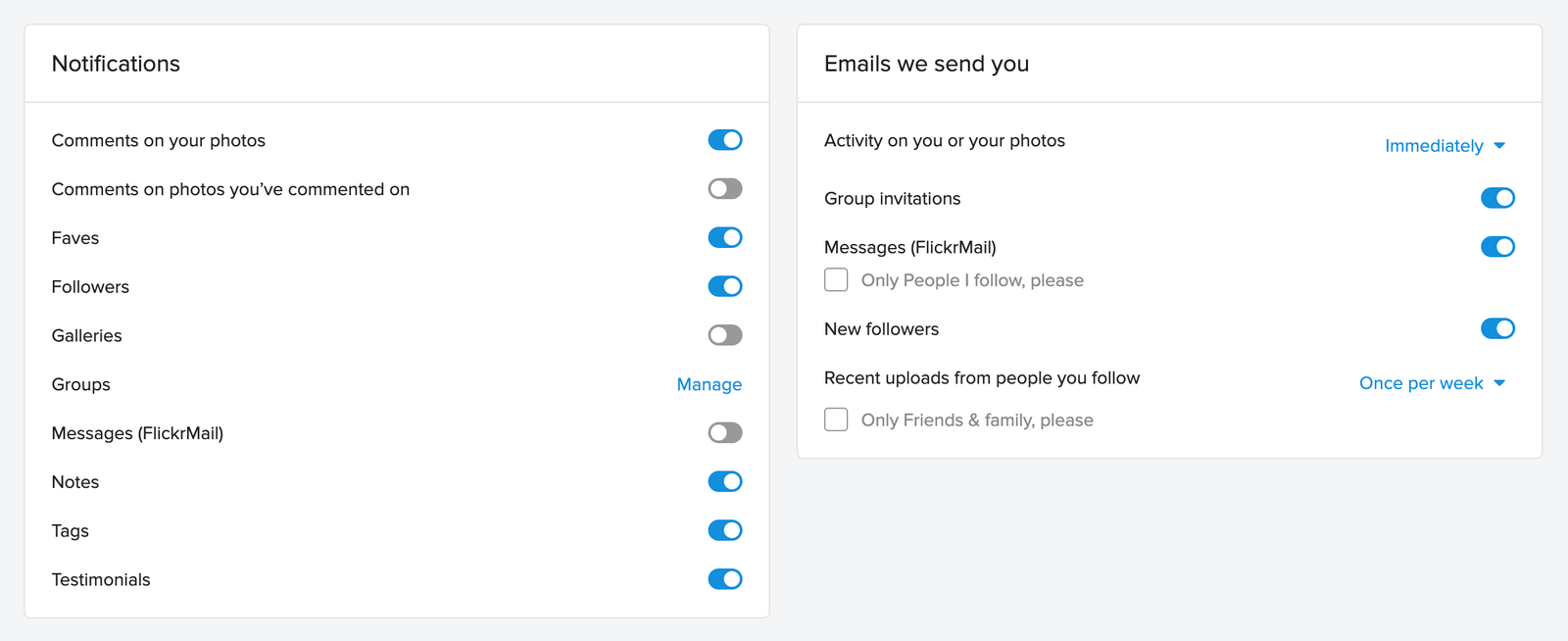 Looking to update your push notification preferences? You'll be able to control what notification you receive to your mobile device through the settings in the app itself.
For more tips, check out our blog post: Five Tips to Make the Most of Flickr's Notifications Center and Settings.
Not receiving email notifications? Let us know!