We value the community of Flickr and the opportunity it creates to connect to like minded people. Create a Flickr group to connect to others that share your same interests.
1. Hover over You, select Groups.
2. Click Create Group.
3. Identify your desired group type, then click Create beside it.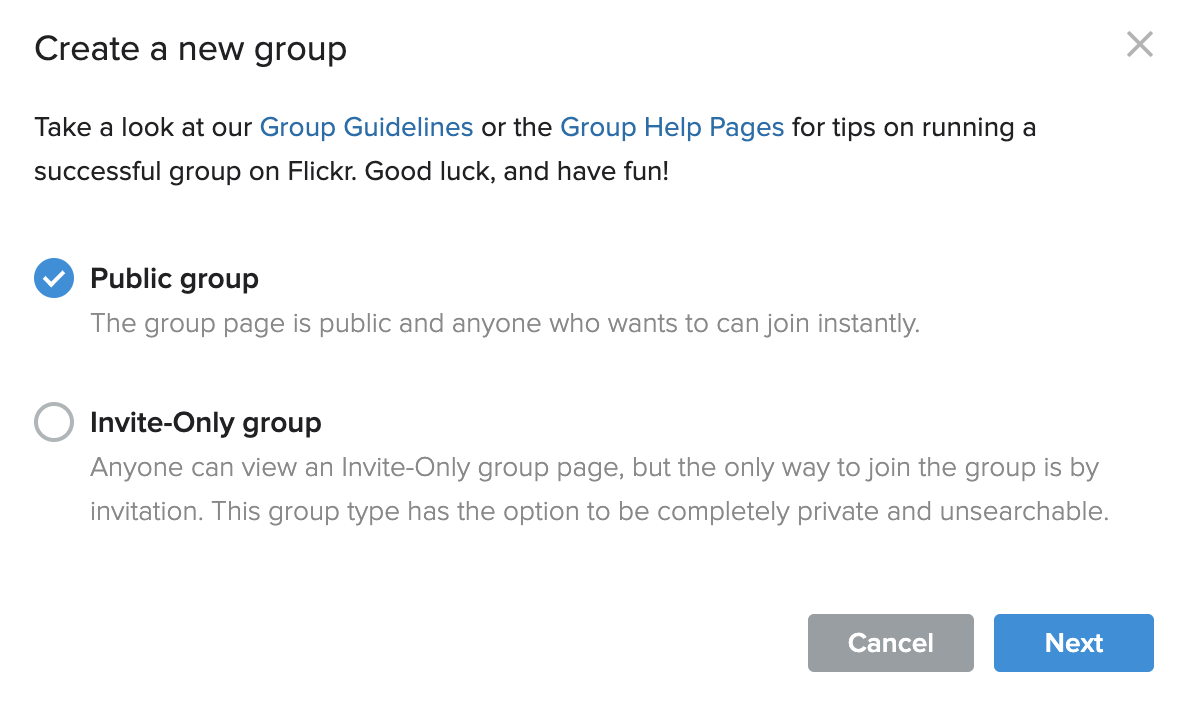 4.Set your group safety levels.
(For groups that contain adult-only or sensitive content. Learn more.)
5. Enter your group details and click Next to create the group.