In this article you can find high-resolution files of the Flickr logo and other assets, as well as the guidelines for using them.
Best Practices:
Our full-color logo looks best on white backgrounds.
The monochrome versions of our logo look great on colored backgrounds and on photographs. Use your judgment to make it look nice.
The Flickr dots should be used if there is a lack of space or proportional to the logo.
In order to use these images, you must follow these rules:
Do not use our logo in a manner that implies official endorsement from Flickr.
Do not alter the logo in any way (dimensions, color, overlay, stylize, etc.)
If we see the logo used improperly, we will reach out to ask for its immediate removal.
Color logos: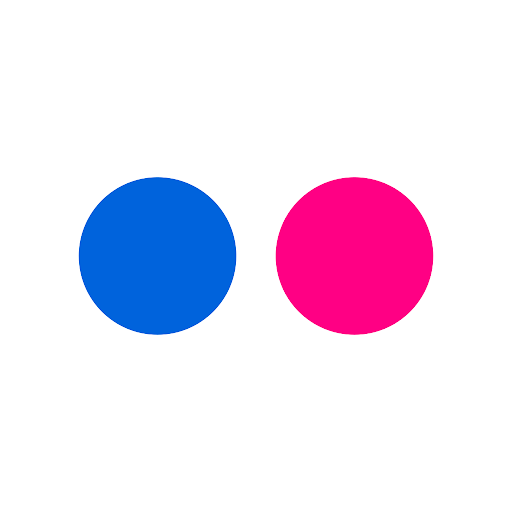 Monochrome logo: