To access the activity feed, click on the Flickr logo at the top of every page.
The Flickr activity feed serves as your default home page & provides a gateway to explore and engage with our vibrant community, opening up new opportunities for discovery. Additionally, it offers customizable features that enable you to personalize your experience.
Customize your feed
You have complete control over the content displayed on your account. By utilizing the drop-down options, you can customize your feed to your preferences. Whether you prefer to see all activity or selectively filter it to show only specific sources such as people, groups, or just friends and family, the choice is yours.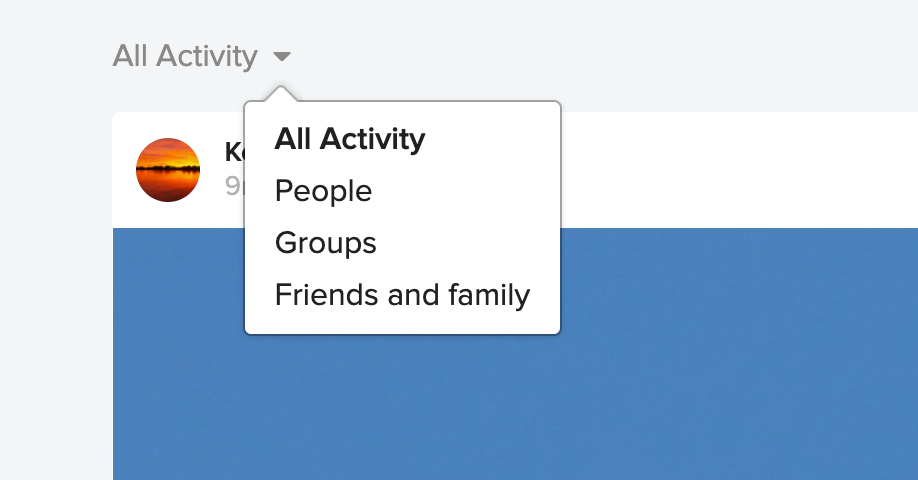 Choose your layout
Customize your activity feed with three different layouts: compact, medium, and large.
Choose the layout that best suits your preference, whether you prefer a big or a clearer and more focused presentation of each photo.

Streamline options
Manage the content you see with additional functionalities. When you select the three-dot menu for each activity feed filter, you'll find various managing preferences. The available options will vary based on whether the content is from a group or an individual member.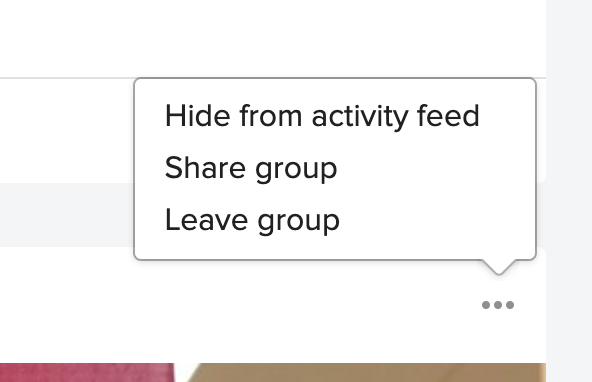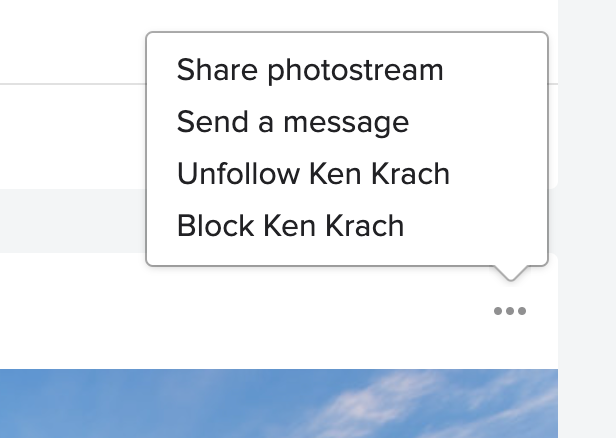 To get a group you've hidden to show up in your feed again, you need to go to the group page & select the option from the three-dot menu.

Stay up to date
On the right-hand side of your feed, you'll find a snapshot of your daily stats along with a compilation of your most viewed photos of the day.
For new members, there are enhanced group and people-to-follow recommendations to kickstart their experience. As you continue to follow more people and join additional groups, your activity feed will display a greater amount of this relevant content.

We believe in fostering conversations, which is why we've introduced group discussions. This feature provides an overview of ongoing discussions in your favorite groups, allowing you to easily jump in and engage.
You can also stay informed with the latest blog posts through a sneak peek feature. We constantly share news and updates with our community, ensuring you don't miss out on any important information.