Your account settings provide you with control over your overall Flickr experience.
Access your Settings
Select your Profile Photo in the upper-right corner.
Select Settings.
The following is a brief description of all your account settings available when accessing through a web browser.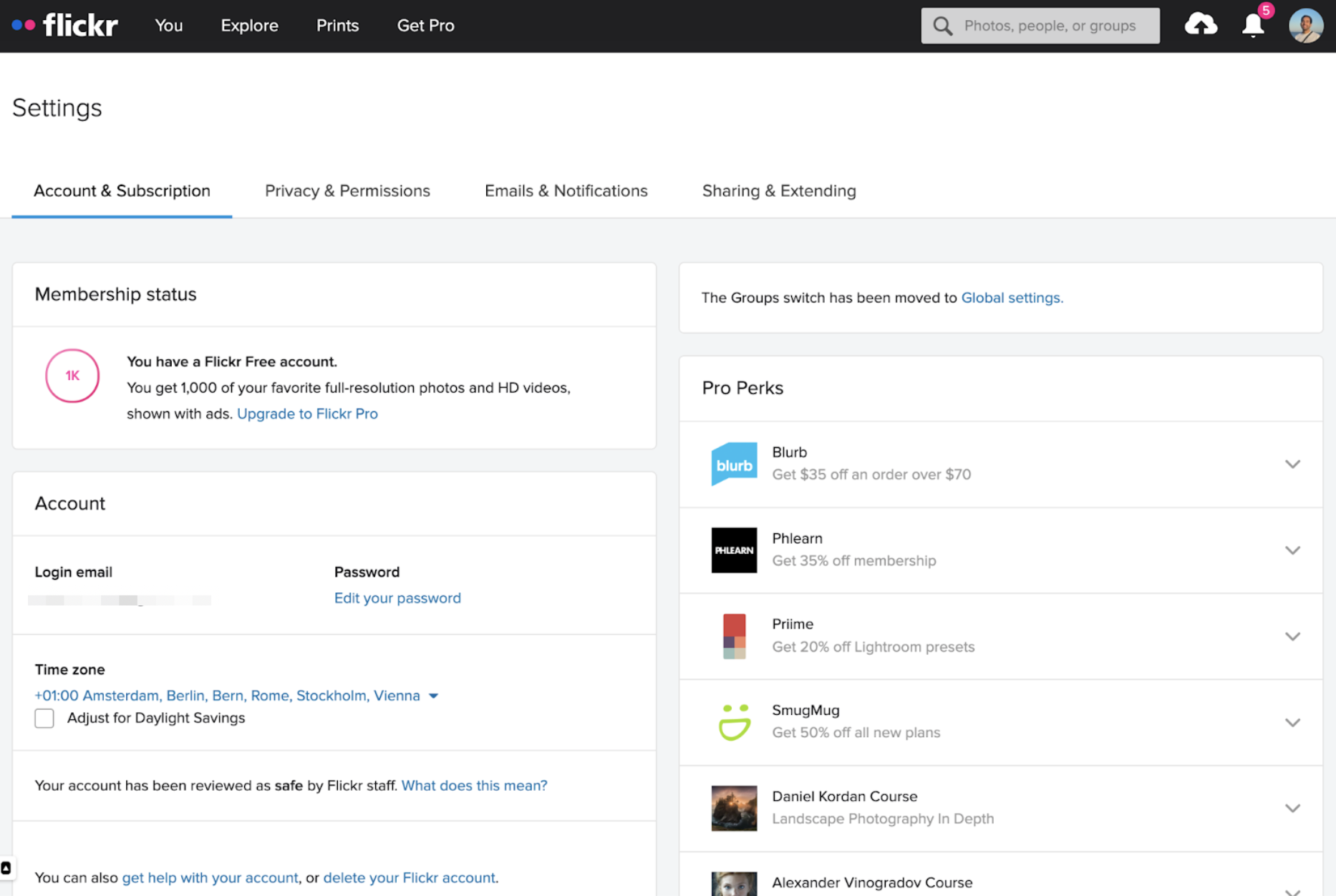 Account & Subscription
Membership Status
If you are a Pro member you can view your current subscription & update your subscription information here.
If you currently have a free account, this is where you can upgrade to Pro!
Account
This is where you'll be able to:
Subscription order history
Here Pro members can view their subscription order history.
Your Flickr Data
This tool can be used to download the information that Flickr has about your account. This includes account preferences, profile information, and your photos and videos.
Pro Perks
As an annual Pro subscriber, this is where you will have access to your Perks & discount codes.

Privacy & Permissions
Global settings
Adjust how much info you share with others.
Content filters
Adjust your SafeSearch settings and what shows up in your searches.
Defaults for new uploads
Adjust the settings applied to your future uploads.
Emails & Notifications
Here you can customize how you get Flickr notifications by email and in your account.
Sharing & Extending
Guest passes
Here you can view your Guest Pass History.
Account Links
This is where you'll find a list of applications that you've given permission to interact with your Flickr account. You can manage the apps here at any time.